If you need directional drilling, trenching, or vacuum excavation, EXC is here to help. We deliver cost-efficient services on time and right. Our stellar reputation and commitment to safety and customer satisfaction means you're in good hands.
OUR COMMITMENT TO YOU
As a client of Extreme Excavating, we guarantee you will receive high quality work and outstanding customer service. We take pride in our work and work ethic. Most importantly, our project managers and job foreman work as a team with our clients to ensure your complete satisfaction. Upon hiring us, we will meet to discuss your goals, budgeting, timeline and your vision for the project. During each phase you will be informed of our progress and we will perform post work evaluations to ensure satisfaction.
Extreme Excavating is a Level-3 certified PGE contractor capable of performing any and all PGE work in the right-of-way.
UTILITY CONTRACTOR SERVICES INCLUDE:
Vault Installation
All vault sizes including large 10' x 24' vaults
Poured-in-Place conduit windows and vents
Directional Drilling
Capable of installing large conduit packages up to 24" diameter
Capable of performing long drill shots up to 1,000-ft
Install power, water and telecommunication conduit
Trenching
Install extremely large conduit packages of all sizes
Perform jack and bore trenchless construction
Conduit restoration
Paving restoration
Signal Pole Foundations
Drilled shafts for signal pole foundations up to 24-ft depth and 52" diameter
Larger shafts upon request
VACUUM EXCAVATION SERVICES INCLUDE:
Hydro Excavation
Potholing / Locating
Catch Basin Cleanout
Environmental Cleanup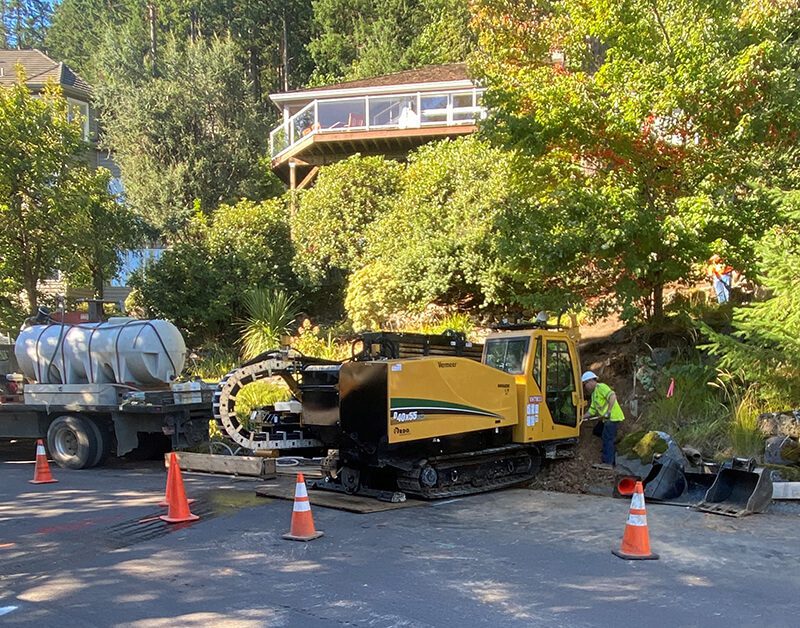 EQUIPMENT WE EMPLOY:
Horizontal Drill Rigs
Excavators 7,800 lbs to 76,000 lbs
Rubber Tire Hoes
Fan & PD Hydro Excavation Trucks & Trailers
Dump Trucks
AREAS SERVED:
Portland
Vernonia
Vancouver
Hood River
Gresham
The Dalles
Tigard
Canby
West Linn
Oregon City
Wilsonville
Aurora
Newberg
Woodburn
Salem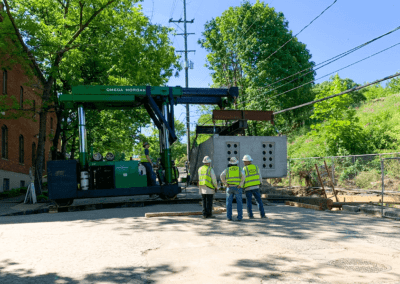 Portland, Oregon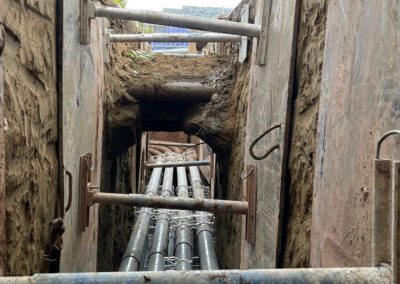 Portland, Oregon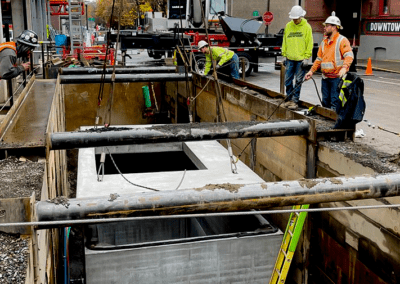 Portland, Oregon