EXC is a fully licensed, bonded and insured commercial and residential contractor, utilizing trenching, horizontal directional drilling (HDD), hydro excavation and various other technologies to accomplish tasks safely, efficiently and with high quality. We are a Level-3 certified PGE contractor capable of performing any and all PGE work in the right-of-way.
At EXC we know quality craftsmanship and service is just the beginning. We're proud to serve all of Oregon and Washington with a variety of different services and ready to tackle any project no matter the size or complexity. Our crews are professional and knowledgeable in their areas of expertise.
Relocating underground utilities, vault installations, vacuum excavations, boring and trenching, as well as power, water and telecommunication conduit installation, signal pole foundations and more — from start to finish we work diligently to ensure our projects are right and our clients are happy with the completed work.
We are wholly committed to the safety of our employees, our clients, our work sites and the environment. We administer a safety program and safety training to ensure our overall operations are secure and adherent to industry and state regulations.
State of Oregon Construction Contractors Board #149829 – Licensed as a Residential General Contractor & Commercial General Contractor Level 2
State of Washington General Contractor License # EXCON**971CF; dba EX Construction
Portland General Electric – Certified
Equal Employment Opportunity – Certified by the City of Portland
AGC-Associated General Contractors – Oregon Columbia Chapter
Honesty
Integrity
Professionalism
Ethical Business Practices
Local 737 – Laborers International Union of North America/District Council of Laborers

Local 701 – International Union of Operating Engineers (Oregon & Southwest Washington)

Local 125 – International Brotherhood of Electrical Workers
CUTTING EDGE
As part of our commitment to being Oregon's premier commercial construction and excavation contractor we have dedicated ourselves to using state-of-the-art equipment and techniques which enable us to provide the best product possible.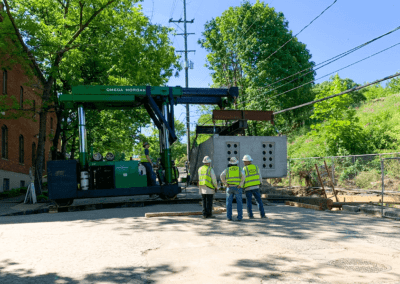 Portland, Oregon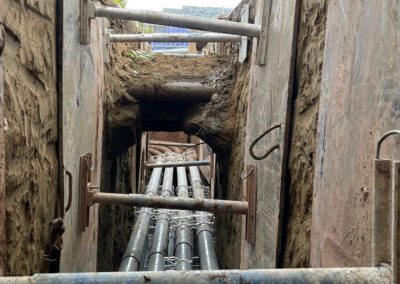 Portland, Oregon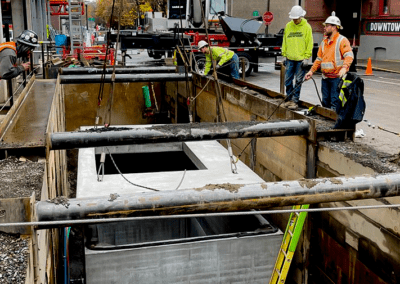 Portland, Oregon