By employing professional engineer, procurement, project management and directional drilling teams, we are capable of providing true turnkey solutions for large-scale electric distribution operations.
The need for high quality delivery, exceptional customer service and new ways of thinking and adapting has never been greater. As always, we stand ready to meet your needs and exceed your expectations, while ensuring work is performed to the highest standards of safety in our industry. There is no job too big or too small!
Contact us today
to discuss your next project!
VPI SERVICE AREAS
Electrical Engineering
Our in-house team of professional engineers specialize in designing innovative and cost-effective solutions for underground utility infrastructure. The designs we create come from the practical perspective of teams with decades of experience in trenching, boring and constructing.
Reliability/Fire Hardening
VPI is proud to play a role in helping improve the overall reliability of electrical systems, as well as reducing potential wildfire risk through underground reconstruction projects. From single pieces of equipment such as automated switches to large-scale conductor and circuit rebuilds, the work we do reduces customer outages and improves system reliability
EV Charging Infrastructure
VPI has safely and successfully executed thousands of electric distribution infrastructure projects, including electric vehicle charging stations. We offer custom solutions, which can include consulting, submittal processing, design, construction and restoration.
Maintenance/Compliance
In addition to large-scale infrastructure projects, we have the expertise and capacity to handle a high volume of ongoing maintenance for utility providers to ensure uninterrupted service to customer homes and businesses. We'll make sure the lights stay on!
Capacity/Renewable Energy
Growing capacity to support new developments, while transitioning to more clean and sustainable energy sources, creates a complex yet exciting opportunity for utility providers to bring more renewable energy to the grid. Our best in class engineering and construction allows us to meet the demands of this ever-changing environment.
Urgent Infrastructure Repair
We're there when you need it most. Our civil crews continuously rise to the challenge to keep West Coast utilities running smoothly following natural disasters and other large-scale emergencies, helping to restore normalcy as quickly as possible for those impacted.
Project Management
Our project management teams assume the responsibility for all aspects of a project, from conception to completion. Through specialized training and construction expertise, they are prepared to find and mitigate potential risks, solve any problems or challenges that may arise, coordinate with all parties to direct schedule, cost and scope requirements, monitor safety standards, and record and communicate progress until successful completion.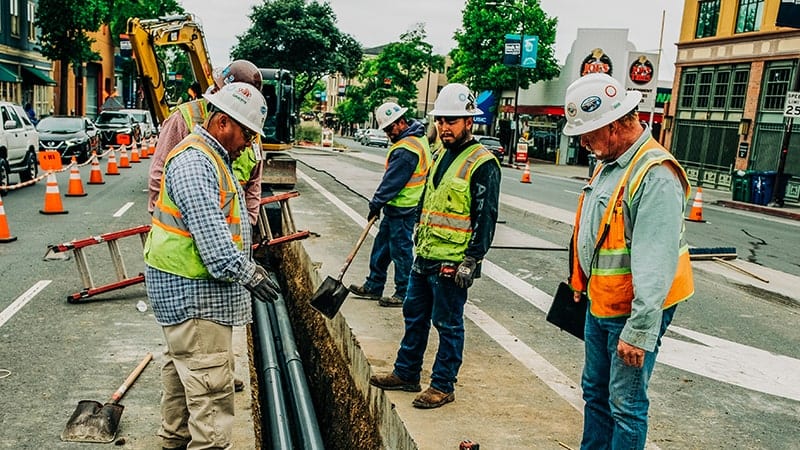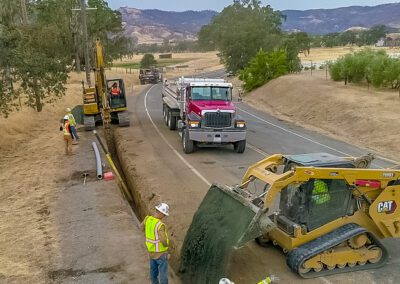 Napa County, Calif.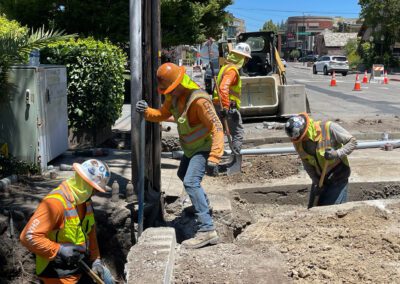 Walnut Creek, California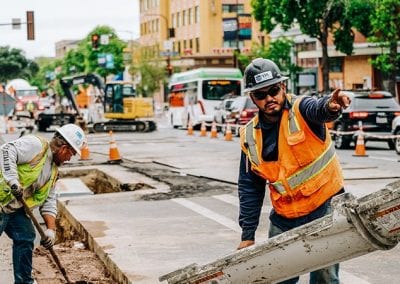 Berkeley, California