Charge is a leading provider of design, procurement and construction services for the West Coast utility industry. Our name is a nod to our military background, our forward-thinking approach and mission-oriented team dynamic, and the utilities that charge our lives.
The company was founded in 2006 as Accu-Bore. Accu-Bore performed horizontal directional drilling throughout California for public and private utilities, and became one of the first companies to combine engineering and directional drilling to offer full-scale, turnkey, design-build utility and infrastructure services. In 2013, the company launched Veteran Power to focus exclusively on the installation of electric infrastructure. In 2019, the companies relaunched under the new parent brand Charge to better reflect their collective strength and agility, and a third entity was introduced as Veteran Pipeline Construction. Extreme Excavating Company in Portland, Oregon was subsequently purchased in 2021 and operates under the same name as a Charge company. Over the past 15 years, Charge has strategically and cohesively evolved to become a leading provider of EPC (Engineer, Procure, Construct) services for the West Coast utility industry.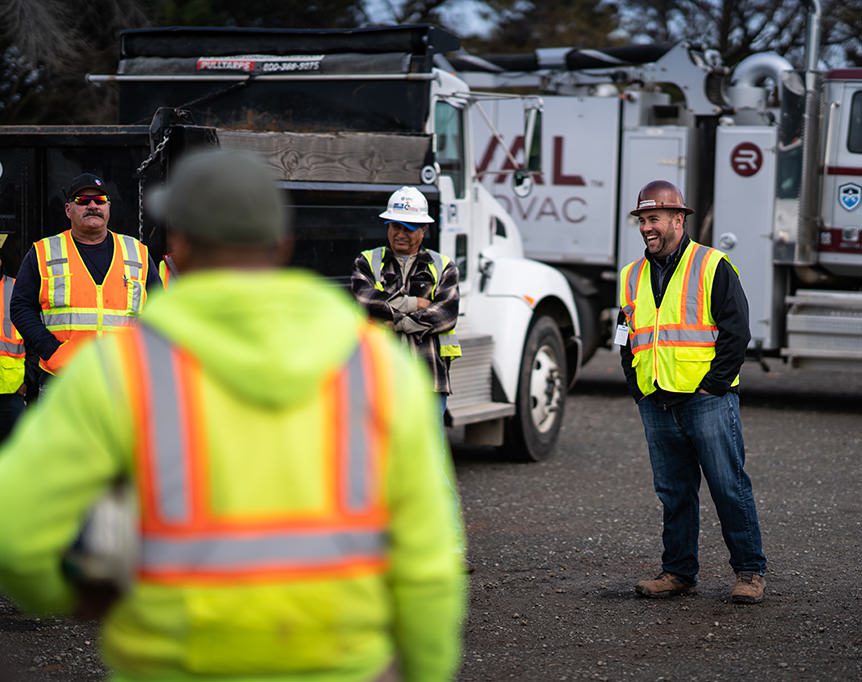 A team you know and trust
Our company culture extends from the owners to the frontline workers, with all employees embodying our core values of Safety, Trust, Courage, Collaboration and Compassion. Each employee carries a coin with these values each day as a symbol of our individual and collective responsibility to the safety of our employees and the communities where we work.
A Diverse Supplier Base
As a Disabled Veteran Business Enterprise (DVBE), we place great value in the continued growth and mentorship of diverse suppliers (DBE) to include women, minority, veteran, LGBTQ+, as well as small businesses enterprises (SBE). Our dedicated procurement works hard to leverage our minority supply base effectively and consider DBE and SBE businesses in the acquisition process.
The long term
Sustainability is critical to our business model and it is important to remember that it is not just about the environment. It is how we, as humans, choose to meet our needs without sacrificing the needs of future generations.